GIF shows the evolution of the Nexus line
32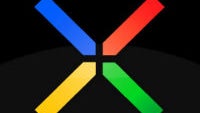 The Google Nexus smartphone line is just now seeing the release of its 5th iteration, although it has only been around for just under 4 years. The Nexus One was released in January of 2010 and was made by HTC. After that, the Nexus line was passed to Samsung for two models, and LG for two more. There has been a clear evolution, and that progress is easiest to see in a new GIF.
We've covered the
evolution
of the Nexus phones, but this GIF helps to more easily visualize the changes we've seen in the hardware from the Nexus One until the Nexus 5. It also helps to visualize the changes that the Android system has gone through from Android 2.1 Eclair until Android 4.4 KitKat.
As you can easily see, the real transformation happened with the Samsung Galaxy Nexus and the update to Android 4.0 Ice Cream Sandwich. The device saw a big jump in display size (which was somewhat off-set by the introduction of on-screen function buttons), and a complete overhaul of the system UI.
Given that Google has tended to save major UI overhauls for full .0 releases, we can't wait to see what's in store for Android 5.0.
Recommended Stories