Fujitsu adds a water-resistant Honeycomb tablet to its portfolio
2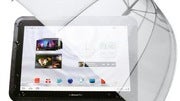 If there is one thing that virtually all electronics should be kept away from, that is water. Plain old H2O may be a life-giving liquid to us, humans, but a slow and almost certain death awaits pretty much any gizmo that gets even a few droplets of it stuck in its circuitry.
However, rugged devices are built to resist water damage, and
the Fujitsu F-01D tablet
falls right into that category. What's more is that the slate boasts IP certification, meaning that it is not only capable of withstanding a decent dose of water torture, but is also resistant to dust and dirt.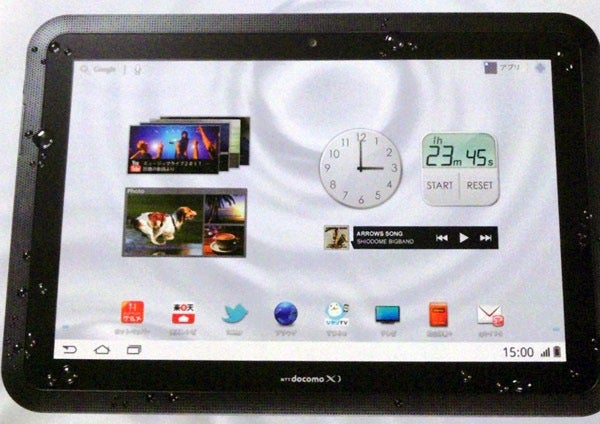 The water-resistant Fujitsu F-01D
Nevertheless, being resistant to the forces of nature does not take a toll on the Fujitsu F-01D's tech specs. The device is powered by a dual-core TI OMAP4430 chipset and its 10.1-inch display has a resolution of 1280 by 800 pixels. There is also a 5-megapixel camera on its back and a 1.3-megapixel snapper on its front side. If that is not enough, the device will pack an LTE radio and Android 3.2 Honeycomb will be in charge of the parade.
The only sad part is that the Fujitsu F-01D is not bound for the U.S. market. Japanese carrier NTT DoCoMo will be offering the tablet next month at an unspecified price. Makes you feel somewhat jealous, doesn't it?