Fujitsu Arrow Tab: fingerprint sensor and top of the line specs
8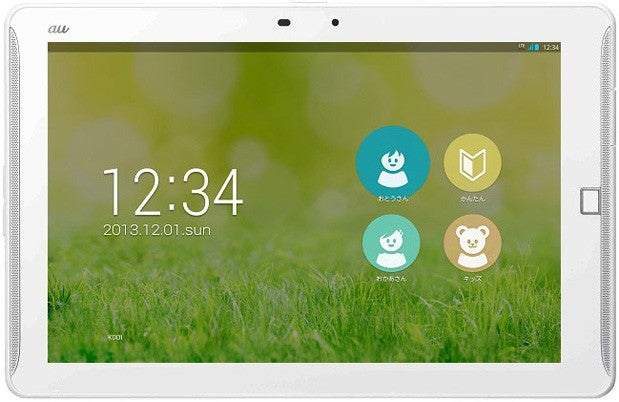 Japanese Fujitsu probably isn't onyour list to watch, as far as mobile devices go, though the companyhas come up with some pretty compelling devices in the last week. Itwas just recently that we first heard of the Fujitsu Arrow A, for example, a device that packs some bleeding edge hardware, like Snapdragon 800, a fingerprint sensoron the back and a 2600mAh battery that Fujitsu claims will last you agood three days, not to mention that apparently it charges in about10 minutes via a dedicated charger.
It's because of how well the Arrow Asounds on paper that we're actually a little bit less surprised(though no less anxious) when earlier today Fujitsu announced the10.1-inch Arrow Tab FJT21 with a similarly kick-ass specs sheet. The Android tablet runs a 2560x1600 pixelresolution and shares a lot of DNA with the aforementioned 5-inchArrow A. For starters, it also sports a mighty Snapdragon 800 chipsetand 2GB of RAM, not to mention that it comes with a gargantuan9,600mAh cell. What's even more, the new Fujitsu tablet also comeswith a multi-user fingerprint scanner, meaning that consumers cancreate multiple user profiles with different fingerprints on theAndroid 4.2 that the slate comes running.
The Arrow Tab comes with 64GB ofinternal storage, which is further expandable via microSD. It is alsowater- and dust-proof and comes with 4G LTE radio, support for thelatest Bluetooth 4.0 and NFC, firmly sliding this into the big-boysleague. Unfortunately, pricing remains unknown, though we fullyexpect a premium price tag. Similarly, while a November release isexpected for the local Japanese market, as of yet there's no word onwhether we'll see this internationally.
Source: KDDI via Unwired View