Fujifilm sues Motorola in relation to four patents used on Android phones
41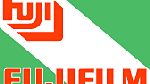 The new trend in business is for a company to stop production and instead,
sue an Android manufacturer for patent infringement
. The latest company to sit in the plaintiff's side of the courtroom is Fujifilm, the ancient Japanese film company. Fuji is suing Motorola alleging that the latter has illegally infringed on four of Fuji's patents in the production of Moto's Android phones. Fuji is claiming that a large number of Motorola's handsets are involved. The patents in question are
Patent #6,144,763 Patent #6,915,119, Patent #7,327,886 and Patent #5,734,427
. To show you the extent of the charges against Motorola, Fuji claims the '763 patent was illegally used on 23 Motorola Android-flavored handsets.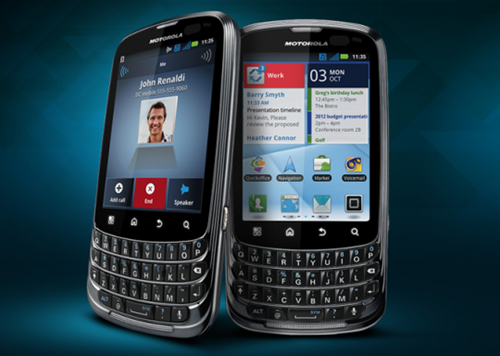 The Motorola Admiral is one of the handsets that Fuji claims violated its patent
The patents deal with imaging (as you would expect from a film company) and communications. For example the patents in question revolve around processing,
image conversion, face detection and devices communicating with other devices "

over a path other than the telephone network

."
It is possible that in filing the claims, Fuji has made its complaints too broad. Consider the previously mentioned complaint made by Fuji that Motorola's Android phones have technology that allow it to communicate with other devices
"

over a path other than the telephone network
". The latter could be describing a Wi-Fi network and then where is the infringement? If the scope of the complaint isn't narrowed,
Motorola might have an easy time in court
.
The problem is that Android had become an easy defendant. According to an interesting stat from
FOSS Patents
, not including reactive or preemptive lawsuits made against Apple by Android manufacturers, the only large companies to sue Apple over the last few years are Eastman Kodak (surely you remember them) and Nokia. The latter settled with Apple. On the other hand,
eight large companies are currently embroiled in litigation against Android (either Google or its design partners like Samsung)
. Seven of the companies claimed patent infringement while eBay sued over trade secrets. Excluding eBay, the market cap of the remaining seven is $1.06 trillion vs. $188 billion for Google. And while Google had hoped that the large number of patents it acquired in the Motorola Mobility deal would help stop this constant need to defend itself in the courtroom, FOSS recently counted 11 Apple and Microsoft patents that the courts recently ruled were valid and infringed upon by Android. It might be time to consider some binding mediation.
You can read the entire complaint at the sourcelink.
source:
CourtFiling
via
FOSSPatents
Recommended Stories