Frostbite shows screenshots of Battlefield 4 iOS tech demo before and after Metal API
21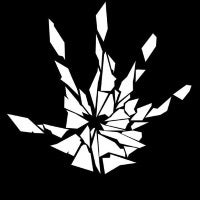 Frostbite is the effects-heavy engine that's been powering the latest Battlefield titles. It's also a work-in-progress candidate for bringing true console quality graphics to mobile platforms, although it has been worked on rather quietly... until now. Kristoffer Benjaminsson, Product Owner Mobile at Frostbite wrote briefly about the challenge of porting segments of Battlefield 4 to iOS devices using Apple's Metal graphics API.
Technically, it's not the first time the engine threads on mobile territory, as the Plants vs. Zombies: Garden Warfare tech demo, which uses the same engine and technology, already blew us away at WWDC earlier this year. But Battlefield 4 is on another level. Unfortunately, the team's efforts to bring BF4 assets to mobile weren't going so well at the time when it didn't have Metal at its disposal. To make it happen on the iPad, it had to remove a fair number of objects to retain visual fidelity, or trade a poorer picture for more on-screen objects. But when the team was introduced to Apple's graphics API, it found out it could build a variant of the game that holds up pretty well even when put next to the highly detailed PC version. The screenshots below illustrate the progress that Metal allowed the developers to achieve.
Benjaminsson stressed that the showing has been nothing more than a tech demo to "test engine capabilities", but he promised future posts and screenshots of the work in progress. Things definitely look promising.