From now until November 21, you can ask Amazon's Alexa for early Black Friday savings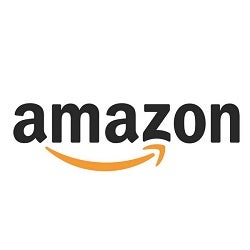 Black Friday. Amazon. Those two names seem to go hand-in-hand these days, and it comes with good reason. Amazon has proven to be one of the premier outlets this year for Black Friday deals, and seeing as how we've been covering Black Friday promotions since the beginning of the month, it seems to have turned into its own little season.
The latest Amazon offering for Black Friday is actually a bit of an interesting one. Rather than offering deals on their website, Amazon has announced a slew of new sales that can only be accessed through an Alexa-enabled device - such as the Echo or Echo Dot. In order to access the deals, you'll need to say, "Alexa, order a...." and then whatever deal that's being offered. It certainly is a unique way to go about things, and it's yet another move on Amazon's part to try and get people to actively use their Alexa-powered gadgets more and more often.
So, exactly what deals are up for grabs? The full list can be found via the source link, as we're only including the deals that relate to the world of tech. With that said, here they are.
"Alexa, order an Amazon Tap" - final price of $80 for a savings of $50
"Alexa, order a Samsung TV" (32-inch 1080p display) - final price of $115 for a savings of $80
"Alexa, order a Philips Hue Starter Kit - final price of $55 for a savings of $15
"Alexa, order studio headphones" (Beyerdynamic Limited Edition Headphones) - final price of $80. The model of headphones isn't specified here, so we're not sure what the exact savings are.
While the deals here aren't necessarily door-busters, the best ones look to be the Samsung TV and Amazon Tap. The deals are active now and will be available until Monday, November 21st. And, as an added bonus, spending $10 or more on any of the deals being offered through Alexa will allow you to score a $5 Amazon gift card for free.