Foursquare update lets you check-in friends, with their permission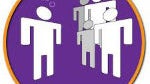 Foursquare has gotten an update today that it says adds its "most-requested feature": the ability to check-in your friends. Apparently, Foursquare users were tired of having to each individually check-in at a location when traveling in a group, so now one person can check-in for everyone, as long as you give permission.
Foursquare says that the new feature will save time, but it won't for the first time. Now, users on Android or iOS will be able to check-in their friends, but before someone is officially checked-in, they will have to accept via a notification on their device. So, everyone will still have to pull out their device and perform an action, which doesn't sound like much of a time-saver. But, once you allow a friend to check you in, that person will allow you to check you in at other locations in the future, so that will definitely save time.
Also, if you check-in before a friend checks you in, only yours will show, so there won't be multiple notifications floating around. If you want to get in on the update, just head over to the
Google Play Store
or
iTunes App Store
.