Foursquare releases update that feels at home on Windows Phone
4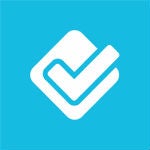 Foursquare's Windows Phone app wasn't exactly terrible, but it definitely wasn't one of the shining examples of what an app could be on Windows Phone. But, that all changed yesterday, when Foursquare released an update to its WP app that really feels at home in its Metro UI skin. The app has been redesigned completely with help from Microsoft and Nokia, and it is looking great.
The UI and Lumia optimizations aren't the only improvements in the update though. The app has also added lock screen notifications, voice search, and options to pin people or places to the home screen.
The update is available now for Windows Phone 8, and the Foursquare team has promised an update will come to WP7 devices in a few weeks that offers "similar" upgrades.