Fortune: Apple is the most profitable company in the world
39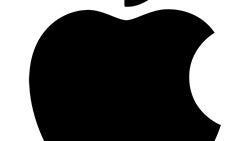 Thanks to the iPhone, Apple is already the most valuable company in the world. Based on its market capitalization (share price multiplied by shares outstanding), Apple is worth more than $784.5 billion. The company grossed $215 billion during its latest fiscal year, which placed it ninth in the world for that category. For the second fiscal quarter of 2017, the iPhone was responsible for 63% of Apple's revenue which shows you how important that product is to the success of the company.
What good is attracting all of this business if the company is not profitable? Apple surely doesn't have to worry about that right now. Last fiscal year, Apple made $45.7 billion, which means that it was the most profitable company in the world according to
Fortune
. Industrial and Commercial Bank of China finished second with $41.9 billion of black ink. The next three firms on the profitability list were Chinese firms followed by J.P. Morgan ($24.7 billion in profits), Berkshire Hathaway ($24.1 billion) and Wells Fargo ($21.9 billion). After Apple, the next tech firm turned out to be Google parent Alphabet with $19.5 billion in profits, followed by Samsung with $19.3 billion in profits. Those two firms were numbers nine and ten on the global list, respectively.
While we doubt that Apple CEO Tim Cook would admit to it, it might be in the back of his mind that Apple is close to becoming the first company to be worth one trillion dollars. For Apple to hit that magic number, it would have to rise about 28% from its current price of $150 to about $192. The hype over the upcoming 10th anniversary iPhone (AKA
iPhone 8
)
might be enough to get Apple's shares to that level
.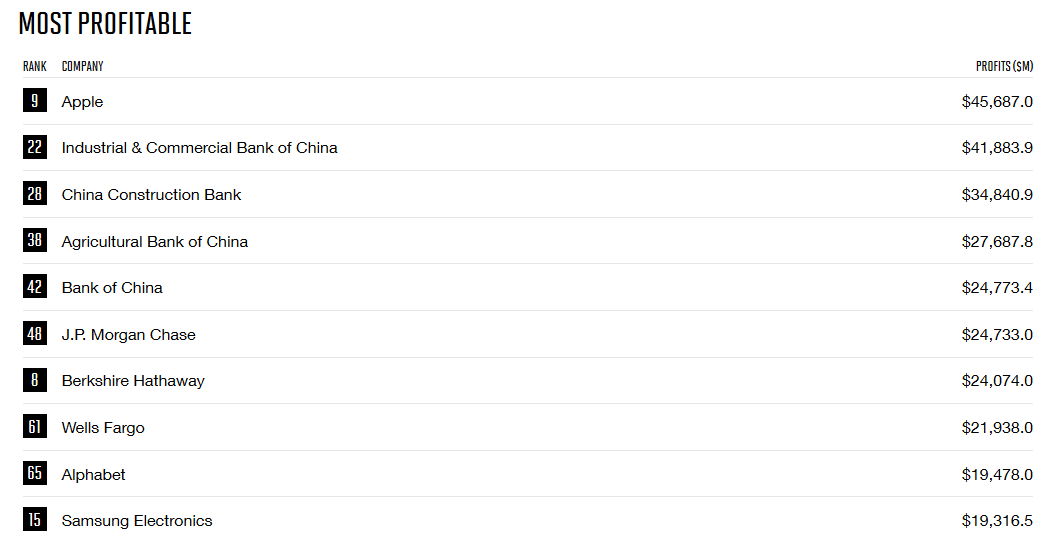 Apple is the most profitable company in the world
source:
Fortune