Former Boost Mobile CEO concerned for the future of prepaid wireless with the Sprint-T-Mobile merger
12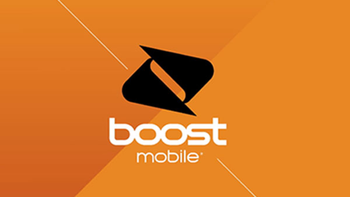 The prepaid wireless market has been providing millions of customers a low-cost service alternative to postpaid programs, but with the Sprint and T-Mobile merger complete, it's making the former CEO and founder of Boost Mobile USA deeply concerned. Peter Adderton, the former CEO of Boost Mobile, has been one of the louder critics about the merger, which would consolidate MetroPCS, Virgin Mobile USA, and Boost Mobile under one umbrella.

On one hand, the consolidation would result in a nearly 50% share of the prepaid wireless market. That would be an impressive share no doubt! And on the other, it's a scary prospect because there's uncertainty when it comes to protecting the over 30 million prepaid customers out there. Adderton's fears
seem to be justified
, just because the 700-page filing to the FCC regarding the merger doesn't offer any sort of mention about T-Mobile-Sprint's plans with the consolidation of those existing prepaid carriers.
"I think the FCC filing is also weak on any discussion of protections for Mobile Virtual Network Operators (MVNOs) or independent wireless dealers. They have plenty of language arguing that the large, cash-rich MVNOs like Google, Comcast and Charter will be stiff competition for the New T-Mobile, but they largely ignore the impact the merger will have on the 300 or so smaller operators." - Peter Adderton, founder & former CEO of Boost Mobile
Prepaid wireless has proven to be an alternative solution for millions, so it's going to be interesting to see how the market responds with this merger. It's not clear what are the plans and intentions of T-Mobile-Sprint when it comes to this. Not only do prepaid plans offer affordable services to consumers, but devices also receive big discounts as well. Adderton's response was the formation and launch of the website ALL4PRICE.COM, which aims to raise awareness about these concerns. Even bolder, he plans on acquiring one or more of the prepaid brands if executives won't proactively offer a series of price and service protections to those going to be affected by this merger.