Follow up: Leap Wireless pays $900 million over three years for the Apple iPhone
20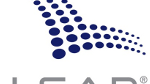 On Thursday, pre-paid carrier Cricket announced that
it will be the first of its ilk to offer the Apple iPhone to its customers
. On Friday, Cricket's parent Leap Wireless revealed that it had
agreed to pay $900 million over three years
in order to provide the iconic smartphone to Cricket users. Leap CEO Dough Hutcheson noted that Apple iPhone users are more loyal than the users of other handsets, and churn is lower. Without a contract to sign, Cricket customers will pay $499.99 for the 16GB Apple iPhone 4S or $399.99 for the 8GB Apple iPhone 4. That is discounted from the usual off-contract prices of $650 and $550 respectively.
While Cricket will give its Apple iPhone users the chance to use its $55 monthly unlimited talk, text and data plan, the user can find his speeds throttled after exceeding 2.3GB of data use in one month. CEO Hutcheson says that because the current unlimited plan is not profitable in the long term, Leap will provide Cricket users with more plans that they can use with the iPhone, saying that the company will evolve the way it sells data. The device also is not compatible with its AWS spectrum meaning that it can be sold only in areas where it uses PCS spectrum. That means that 70% of its POPS, or
70 million people, will have the pre-paid Apple iPhone available
. Unfortunately for Leap, that eliminates major cities like Boston, New York and Chicago. But thanks to an MVNO agreement signed with Sprint (who has a number of such arrangements), users can roam onto the network allowing Cricket's service to be offered nationwide.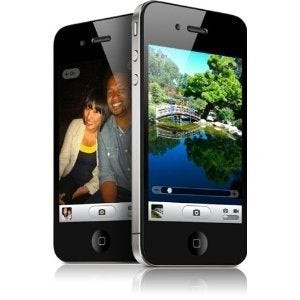 The Apple iPhone 4S
Is the pre-paid Apple iPhone a good deal for consumers? Analysts were divided. Sanford C. Bernstein analyst Craig Moffett said it was a good deal and that the higher, unsubsidized cost of the phone
would be made up after six months of paying just $55 for Cricket's unlimited service
. On the other hand, JP Morgan analyst Phil Cusick said expensive phones are "nearly irrelevant"to pre-paid customers. In comparison, Verizon and AT&T charge $70 and $60 respectively for their lowest cost iPhone plans, and both carriers offer less data per month than Cricket's plan.
BTIG analyst Walter Piecyk said the deal harkens back to
Sprint's $15.5 billion dollar four year commitment to offer the Apple iPhone
. The analyst says as more and more smaller operators sign deals with Apple, Sprint's deal looks more and more expensive since there is less and less of a distinction to offer the unit to customers. Piecyk added that while the move is a bold one for Leap, considering that the market for a $400-$500 Apple iPhone is "unproven," it is still
less aggressive than Sprint's deal
. Ironically,
Sprint's Boost Mobile said today that it too, will be offering Apple's smartphone to its pre-paid customers starting in September
.
Credit Suisse analyst Jonathan Chaplin wrote a research note to clients in which he says that the deal will be a good one for Leap if it can sell the required number of iPhones. In the meantime, the commitment adds a
level of risk to the company and margins will be impacted
despite managements denial. Cricket customers will be able to purchase the Apple iPhone starting June 22nd.
source:
Reuters
Recommended Stories