Florida teacher caught jamming students' phones
25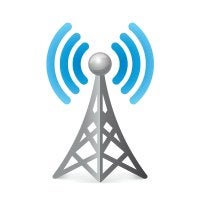 A teacher at a Florida school wanted his students to pay attention to him, not their smartphones. So Dean Liptak brought a jamming device into his classroom at Fivay High School in Pasco County. And while Liptak might have thought that he had a good reason to mess with students' handsets, it happens to be an illegal act.
The science teacher ended up getting suspended for five days without pay, but it could have been worse. He could have been arrested and hit with a fine as high as $112,000. However, Verizon decided not to press charges. Liptak's jammer was discovered after the carrier had noticed that there was a hole in its network and contacted the school.
While Liptak thought that only the phones in his classroom would be affected by the jamming, a cell tower on the campus that covered all of Fivay High was blocked. Pasco County School District Spokeswoman Linda Cobbe called this a safety hazard since it prevented cell calls from being made from anywhere on school grounds. "
The consequences could have been dire, if he was jamming the signal so 911 calls can be made. It would affect an emergency in the school
," said Cobbe.
Liptak claims that he had been incorrectly told by a deputy that the use of a jammer was only illegal if used with "malicious intent." The FCC has made the use of such equipment illegal regardless of motive since it can interfere with emergency calls.
source:
WTSP
via
PCMag