Flipboard may be looking to take on Netflix and Hulu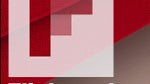 Flipboard is already a killer app. It's an app that should be on every iPad, and it's an app that Android users have been calling for since the first Android tablet hit the market. Right now, Flipboard is calling itself a "social newsreading magazine", but it looks like that might not be enough and the company may be looking to move into TV and movie streaming.
Adding streaming TV and movies to that formula may seem like a strange move, but the streaming video space is one that is set to explode as more viewers choose the web's customized on-demand TV model over the traditional cable model, which forces customers to pay for a ton of channels that they'll likely never watch. Netflix and Hulu are by far the two biggest players in subscription streaming video, but Amazon, Google (through YouTube) and Apple all have TV and movie content, but are not straight subscription services as Flipboard is expected to be.
Currently, Flipboard takes your news feeds, churns them through a beautifying process, and gives you your news in a magazine-like format. The app is very popular, and is now looking to draw on that user base to move into video. This may be because Ashton Kutcher was one of the group of new investors in Flipboard as of April, but it may be just because it's a good idea.
Flipboard Chairman and CEO Mike McCue told Reuters that the company will begin working on video by the end of the year. Unfortunately, it's not clear if that means working with content providers to have video in the app by year's end, or simply starting the process of making deals with providers by year's end.
What do you think? Is Flipboard making a good move, or will it be too late to the party?
source:
Reuters
via
Mashable