Flipboard is coming soon to "select" BlackBerry 10 devices
9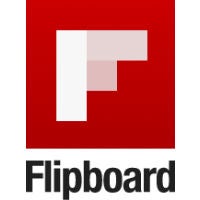 This is a bit of a weird story, because the wording of it all just doesn't make much sense. According to Flipboard, the popular magazine-style news aggregation app is "coming to select 10.2 OS Blackberry phones soon." Now, maybe it was just an issue with the character limit on Twitter, but there are only two BlackBerry 10 devices in existence, so why not just say that the app is "coming soon to the BlackBerry Z10"?
If we had to guess which of the two BlackBerry 10 devices would be "selected" for the Flipboard app, we'd assume that it is the full touchscreen Z10, rather than the QWERTY Q10, but for some reason Flipboard felt that it needed a bit more mystery, it seems. Flipboard had released an app into the BlackBerry World earlier today, but that app was a simple port of the Android version, and was quickly pulled from the store.
Flipboard then took to Twitter to say, "Flipboard will be coming to select 10.2 OS Blackberry phones soon. Stay tuned for the launch of Flipboard on Blackberry." We hope that means when the app is re-released it will be a native BlackBerry app, but we'll just have to wait and see.