Flipboard for Android leaks out, yours for the taking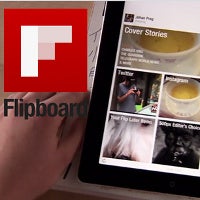 Flipboard is one of the best designed apps for news consumption - with plenty of visual flare, it makes it easy to spot important news and gives publications a magazine-like feel. Samsung said the Galaxy S III will ship with the application on board, and what's worse it was to be exclusive, so you'd need to have the handset to use the app.
But now even before the SGS III has arrived a crafty developer simply extracted the Flipboard APK and posted it on XDA Developers, so that you can go and grab your copy of application now.
To get it, just skip to the source link below where the APK has been put up for download, it should work like a charm.