Flipboard for Android gets update to support hover
17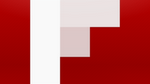 Last week, Flipboard for iOS got a major update that brought the app to version 2.0 and added a ton of new features. Today, Flipboard for Android got an update, but it isn't version 2.0. That's not to say there aren't any nice updates, but the best update that does exist in the new version is support for hover actions, which only a few devices can take advantage of.
The big update for Flipboard is the addition of support for hover actions. If you hover over a tile, you'll get previews of article headlines. The Galaxy Note II supports hover controls, as do a couple of Sony devices. But, of course, the major Android device with hover capabilities is the Samsung Galaxy S 4, which hasn't yet been released. It should be pretty interesting to see how that works when it is released. As we mentioned in our
rundown of the Galaxy S 4 features
, hover only makes the leap from "gimmick" to "useful" if apps take advantage of it. Flipboard is a big get for Samsung.
The app also now gives the option to create an account using Facebook, and of course the obligatory "improvements and bug fixes". Still we can't wait for 2.0 to hit the Play Store. In the meantime, you can get the update for Flipboard for free in the
Google Play Store
.