Flipboard for Android gets OTA update that fixes almost everything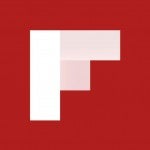 If you were one of the many who couldn't be bothered to wait for the Samsung Galaxy S III release, or the exclusivity period that Flipboard would have with that handset, you may have grabbed the
APK that was ripped and posted
by the good fellows at XDA. If you did try out that ripped APK, you may have noticed that the app was pretty buggy, there were performance issues, crashes and the app didn't always render properly on tablets. That has mostly changed.
Yesterday, an OTA update was pushed out which updated the app from version 0.7.8 to version 1.8.4, and it fixed most of the issues that people have been having. In addition to speed and stability improvements, the update also adds a setting to change how often the widget will pull new data (hourly, daily, weekly, or never) and the update now has links open in your default browser.
Overall, it's a pretty solid update, so if you hadn't given Flipboard a try before, you may want to now. If you grabbed the original APK, the app should automatically update, and if not you can get the new APK from the same XDA forum post.