Flattr calls Apple an 'app dictatorship'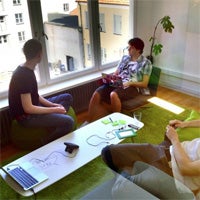 Micro-payment service Flattr was cited as the reason for the latest App Store eviction and the company isn't going down without a fight, even going as far as saying Apple exhibits monopolistic behavior.
The issue all stems from a denial of an update of the third-party podcasting app, Instacast. The app had featured Flattr integration since February, but on May 6, Apple rejected an update citing the following violation:
21.2 The collection of donations must be done via a web site in Safari or an SMS
Instead of being able to use the one-click button to Flattr a podcast, Apple said the button must send the user from the app to Safari to handle the actual Flattr. Apple said, "We understand that directing your user outside of your app may not be the user experience you prefer to offer your users. However it is a common experience in a variety of iOS apps." In short, the classic 'everybody's doing it' clause.
Flattr creators Peter Sunde and Linus Olsson say that the problem lies in Apple's misunderstanding of how Flattr works. They argue that money does not actually change hands when someone clicks a Flattr button; rather it is a prepaid service that works the same way as a bunch of other apps that have been approved by Apple.
Much of their gripe is also related to how Apple handles the entire process. Olsson said, "When you get a rejection you can submit further information to Apple, which we did for Instacast — but we have no clue if they've even read it."
Ultimately in the case of Instacast, Flattr integration was removed completely to get critical updates out to its customers while the two companies attempt to work with Apple to resolve the issue.
Sunde, who has tussled with the law quite a few times in his past position as one of the minds behind The Pirate Bay, says he feels that he has "been handed a sentence without ever really understanding what the evidence was against him."
"We have no clue. It's like a jury that judges you but doesn't explain why," he said. "It's an app dictatorship, or a monopoly. The problem is that we're centralizing all of our communications… big corporates say they want a free market, but they really want to lock people up. It's not just Apple: Google is going this way, Facebook is definitely going this way."