First camera samples from the Apple iPhone 6 and 6 Plus
99+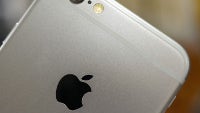 Never one to disappoint, the iPhone has always been a strong contender when it comes to taking photos. Time after time, even when its own camera has been outclassed in the megapixel department by its competitors, the iPhone somehow manages to finish near or close to the top.
With this year's brand new iPhone, the 6 and 6 Plus, they both feature an 8-megapixel iSight camera – one that features a five-element f/2.2 aperture lens, BSI, and a true tone dual-LED flash. However, it should be noted that the iPhone 6 Plus benefits over the standard iPhone 6 for having optical image stabilization.
Seeing that we have the two smartphones in our possession, we thought it would be a good idea to take a few samples with the two handsets and see what kind of photos they're actually able to muster up. Considering that its predecessors have been known to take some astounding looking photos, we're hoping to witness the same results with this batch!
So without going into all of the details, you can check out for yourself if the new camera in the iPhone 6 and 6 Plus are worth using for all of those precious moments. What do you think about it so far?