First ad for Apple iPhone 5c tries to invoke desire without words
29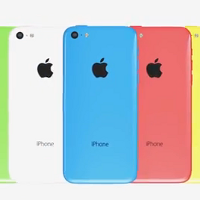 Earlier on Tuesday, we showed you the first television ad for the
Apple iPhone 5s
that
showed the phone materializing in front of your eyes
as if it was a ghost trying to manifest itself into human form. No words were said, and after all, with this being the seventh generation iPhone, no words were necessary. Although you have to appreciate the way the ad showed the fingerprint scanner, its pieces coming together to let you know without words that something different had been added to the phone.
The
Apple iPhone 5c
ad is similar in that it shows a wisp (a more colorful wisp at that) being turned into an Apple iPhone 5c. No voice over announcer can be heard, just a catchy little tune. The tag line? "
For the colorful
".
We've always contended that the best smartphone ads were ones that showed off the phone's features and for a good example of that, we always have pointed to the series of ads for the original
Apple iPhone
back in 2007. Admittedly, times have changed and while back then the ads were necessary to introduce the public to a new era of touchscreen handsets (remember the dog on the skateboard showing off YouTube on the iPhone?), perhaps such spots are no longer required.
We're not saying that the ad for the LG Dare showing someone on a the ledge of a skyscraper ("
Dare you to touch one
") or any ad for the Palm Pre should be the model for today's commercials. But by now, most people interested in an Apple iPhone know how it works. Perhaps the new spots, including the one below for the iPhone 5c, is all that is necessary these days to invoke desire in your average consumer.
source:
Apple
via
AppleInsider