First Samsung Galaxy Alpha camera samples surface
23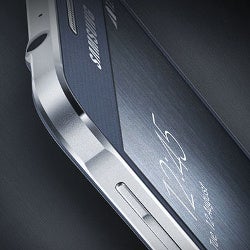 The
Samsung Galaxy Alpha has just gone official with a 4.7-inch screen and a metal frame
, positioning itself as a direct rival to the upcoming Apple iPhone 6 that's also said to feature the same screen size and similar material build. If it aims to rival the iPhone 6, though, the Galaxy Alpha will have to match it on another front - camera and photography.
So does it? The Galaxy Alpha features a 12-megapixel camera (with a single LED flash and no mention of optical image stabilization) that sticks out just slightly out of the back (it's not completely flush with the back cover), similarly to the way the Galaxy S5 camera makes a slight hump. The Galaxy Alpha camera comes with an f/2.2 aperture and a focal length of 4.80mm. Keep in mind that these first sample photographs are likely taken with a non-final build of the Galaxy Alpha - the phone is launching on September 12th after all, and Samsung might still introduce some additional tweaks to its camera algorithms.
With this in mind, these first camera samples from the Galaxy Alpha do give a general idea of what the shooter is capable of. Different samples below shine light on different aspects of the 12-megapixel main cam on the Alpha - color reproduction, exposure, night shots, and so on. Take a look at them right below.
Images courtesy of Hi-Tech.mail.ru.