First Nokia Windows Phone 7 might come out in 2011?
7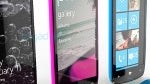 When Nokia announced its partnershipwith Microsoft, the first question for many was "when." JoHarlow, head of Nokia's key Smart Devices unit, hinted that we mightsee the first ones in 2011, even sooner than initial expectations forlaunch in 2012. While Harlow didn't state it explicitly, she didmention that "my boss has told me he would be much happier ifthat time was in 2011."
Shortly after, Nokia showed a chassis looking slightly smaller but otherwise very similar tothe previously leaked concept for a future Nokia Windows Phone. Andif you ask investors – the launch would better be quick, as longtransitions have already started to affect Nokia's shares. What isknown, however, is that Nokia aims to bring innovation to both designand hardware. Harlow also noted that the exact timing is beingdiscussed, so let's hope we can have more certainty about the datessooner. Nokia needs it now more than ever.
source: Nokia

Recommended Stories