Firefox OS to host developers' conference in India
6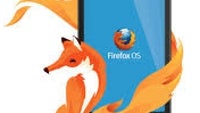 One of our loyal readers has just dropped off some interesting news in our in-box pertaining to
Firefox OS
. Set to take place in Goa India, Firefox will be hosting an international level developers' conference that will try to get code jockeys together to write apps for the platform. Apps like
Whatsapp
and
Angry Birds
are both expected to make an appearance, and developers will come together to try to fill the shelves on the Firefox OS Marketplace.
According to our tipster, there will be a number of Firefox OS powered phones to try the apps out on, including some from local manufacturers that are in the midst of being developed. We reported earlier this month about an Indian company called Lava that is
working on a $50 smartphone with Firefox OS installed
.
Alas, we don't have any information about the date or time that this event will take place, but once we do find out, we will pass it along to you. Once again, this proves that while the way to a man's heart is through his stomach, the way to entice a smartphone buyer to select a platform is through the
app marketplace
that it offers.
Thanks Anonymous Tipster!