Firefox OS officially in stores, and has a new app payment system
12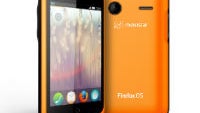 Last week, the first Firefox OS devices made it to stores in Spain, but they weren't put on the shelves for sale until today. Starting today, you can purchase the
ZTE Open
for €69 ($88.80) including VAT. And, to mark the official launch day for the platform, Mozilla has also finalized the payment system for the Firefox Marketplace.
Mozilla says that Poland, Colombia, and Venezuela are the next countries on the list that will be launching Firefox OS devices. And the Firefox OS app store, called the Firefox Marketplace now supports paid apps. The developer tools for the platform have been updated, and the Marketplace can now officially accept payments for app purchases as well as in-app purchases.
Mozilla is also working on building whitelist protections for developers who want to create paid apps. Because Firefox OS apps are just HTML5 and the platform itself is open source, there are hacks that will allow users to access paid apps (although Mozilla does point out that similar hacks are available on iOS and Android as well). For now, developers can choose to require an app signature when installing, which will help to mitigate the issue for now.
Firefox OS has a long road ahead, but being on store shelves is a good first step.