Firefox 7 for Android is out bringing enhanced copy/paste and automatic language detection
9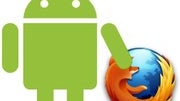 Fresh out of the oven,
Firefox 7 for Android has been rolled out
by Mozilla and is now available for download from the Andorid Market. But while the higher version number suggests that the browser now comes loaded with a bunch of new features, that doesn't seem to be the case.
Improved copy and paste functionality is the first item on the Firefox 7 for Android change log. Text can now be copied from web pages and pasted to other applications, such as instant messengers or email clients. Another tweak that has been done is that the app now detects and adjusts its interface language automatically when run for the first time. WebSockets API has also been included to help developers build responsive web apps and sites, and that is pretty much it.
Of course, Firefox for Android is still among the best alternatives to the stock Android web browser, so it is worth checking out even though the list of changes in its new version is not that extensive. Feel free to hit the source link below and grab the app from the Android Market.
Recommended Stories