Find out next Tuesday's T-Mobile Tuesdays giveaways right here, right now
0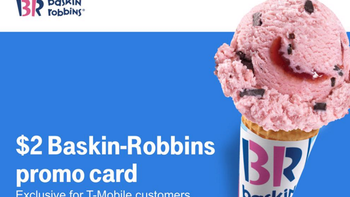 It's that time again when we alert T-Mobile subscribers to the freebies and giveaways that they will be able to snatch up simply by opening the T-Mobile Tuesdays app next week. This is the carrier's way of thanking subscribers for their business. Unfortunately, there is no sweepstakes or contest this week, which makes us wonder whether we might see an iPhone related sweepstakes on September 25th. That isn't as far fetched as it seems;
T-Mobile gave away nine Samsung Galaxy Note 9 units last month
.
These freebies will be available next Tuesday, September 18th, from the T-Mobile Tuesday app. Account holders will receive:
$25 concert tickets from Live Nation.
$2 Baskin-Robbins promo card.
Free one-night disc rental from Redbox.
30% off and free shipping on online orders placed with Adidas.
If you're a T-Mobile subscriber but don't have the T-Mobile Tuesdays app on your phone, you can install it by clicking on the appropriate link:
iOS
|
Android
.