Federal employees prepare for life without BlackBerrys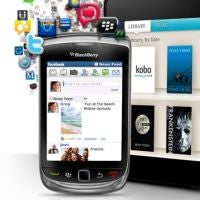 In case you haven't heard, it's looking increasingly likely that the federal government will shut down as of Monday. Their current budget will expire on Friday at midnight, and President Obama has yet to eek a solution out of Congress. A shutdown would mean the temporary dismissal of so-called non-essential personnel. And even essential personnel will go to work, but not be paid until a budget is approved.
And beyond the financial concerns of federal employees, there are more practical concerns at play. For example,
furloughed workers would be forced to relinquish their BlackBerrys and laptops to their supervisors
, as any activity on those devices would constitute unapproved work.
One administration official explained that "If an employee is furloughed, it is illegal - a criminal violation - for them to work." But many employees, like the rest of us, have become dependent on mobile email, whether as a necessity or simple compulsion. There was a similar government shutdown in the 1990s, but mobile email wasn't yet a factor.
Granted, many employees have another personal device that they can use to access their email, so
they can forward their work emails. But it's still unknown whether their work email will even be functioning
. Mary Kahn, who works in Medicaid administration, said that she's considering "a 12-step BlackBerry withdrawal program".
A Senate aide confessed that some supervisors might not take the mandate too seriously. Employees could be allowed to keep their devices, but urged to not respond to emails. The aide said that "No one knows if you read it," so they might just have to fight the urge to respond. Sorry, civil servants. We hope you can enjoy this tech-less vacation.
source:
Wall Street Journal