Federal Environment Agency of Germany calls for sealed battery ban
30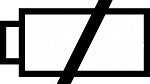 The President of Germany's Federal Environment Agency is quoted as backing a ban on devices with built-in batteries, "That the battery component cannot be easily replaced is grotesque. They must prohibit it." There are advantages and disadvantages to non-replaceable batteries, but "grotesque" is a bit of a strong word. Based on the notion that replaceable batteries are easier to recycle, and thus more environmentally friendly, the FEA would support a ban on devices with sealed batteries.
Citing an EU initiative called the Ecodesign Directive, FEA would like to see the language in that draft expanded beyond its current scope, which is focused on energy consumption, to include language germane to the construction of the devices and the accessibility of the battery. FEA also says that Germans are at the top of the list in terms of raw material consumption.
Useable battery life is not often cited by manufacturers to any degree. Apple has said that an iPhone battery will retain up to 80% of its capacity following a full charge after 400 full charge cycles. As just about every smart phone needs a nightly charge, that amounts to a little over a year's worth of use. Naturally, those figures degrade somewhat if the device is kept for a full two-year contract.
When batteries are near the end of their life, there are all sorts of good materials inside which can be recycled for making new batteries. The batteries on devices like the iPhone, Lumia 920 or HTC 8X are impossible to remove without tools (not counting breaking them open) when they are ready to be replaced. Even then, the costs to replace the batteries are often the same or more than what the device is worth, or what it would cost to upgrade equipment on a new service contract.
What has not been made clear is how the Ecodesign Directive would be written and what it would force device manufacturers to accommodate. Would it spell the end of sealed devices? Not likely in the grand scheme. Manufacturers have a lot invested in such designs. Sealed designs allow for custom designed batteries and stronger device builds with fewer breakable parts. However, when the batteries reach their end of life, it limits options to the consumer. Aftermarket components are not an option, yet manufacturer replacements are expensive.
What do you think of this idea? Are sealed device batteries "grotesque?" Or is the answer to address recyclability more easily addressed by minor designs that make extraction of the batteries a little easier?
source:
Heise.de
via
All About Symbian