Federal Appeals Court: Samsung and Apple do not have to reveal profits in court
26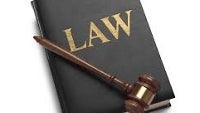 On Friday, the Federal U.S. Circuit Court of Appeals in Washington reversed a ruling made by a lower court that forced tech titans Apple and Samsung to release documents containing sales and profits information. During last year's epic patent trial between Samsung and Apple, a court battle that was so widely covered in the media that seats in the courthouse were consider prized possessions, both companies turned over documents during pre-trial hearings that were redacted to cover up financial information.
Reuters challenged Apple and Samsung's actions and
Judge Koh said that the public's right to understand the trial outweighed the companies' bid for secrecy
. An appeals court disagreed with the judge, allowing Samsung and Apple to cover up some of its financial information. In coming to that decision, Judge Sharon Prost said, "
While protecting the public's interest in access to the courts, we must remain mindful of the parties' right to access those same courts upon terms which will not unduly harm their competitive interest
."
The Federal Appeals Court disagreed on Friday, saying that while the public does have the right to understand certain proceedings, this right does not extend to "
mere curiosity
" about confidential information that is not "
not central to a decision on the merits
." The ruling did not go over well with Peter Scheer, executive director of the First Amendment Coalition. The group argued in court in favor of the release of the sales and earnings figures. Scheer did note that the ruling prevents companies from keeping information secret in court merely by calling something a "Trade Secret". Corporate requests for secrecy must be scrutinized by a judge.
Samsung was ordered to pay Apple $1.05 billion by a jury after last year's trial. Judge Lucy Koh vacated $400 million of the award which will be the issue of a retrial in November. In February 2014, the next patent trial between Samsung and Apple will begin, again presided over by Judge Lucy Koh.
source:
Reuters