Facebook will soon use your phone's mic to help share what you're listening to or watching
10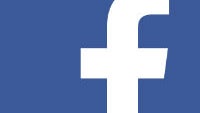 Facebook has been on a quest for what it calls "frictionless sharing" for quite a while now, and that usually means making it easier to share things on the social network, even if you only have to authorize certain sharing once. Luckily, the newest feature to make it easier to share what you're listening to or watching will be an opt-in service that works much like Shazam.
The idea is essentially to automate part of the "Feelings" options when posting a status update. Since April, the Facebook app has had a "Feelings" section which would allow you to add an emotion or an activity to a post, this includes options for what you're listening to, watching, reading, playing, or doing, like traveling, eating, etc. The new feature will use your phone's microphone to identify the song you're listening to or the TV show that you're watching.
You will not only have to opt-in to allow the Facebook app to listen in the first place, but even after the app identifies the song or show, it won't share that unless you consent. If you do share, your friends will get a 30-second clip of the song thanks to Facebook's integration with Spotify. If you share what you're watching, it will note what season and episode you're watching so your friends
know exactly what they can spoil for you
can avoid spoilers.
The feature will be rolling out to Android and iOS in the U.S. "in the coming weeks".