Facebook will soon support 360-degree photos, your panoramas can join the fun, too
1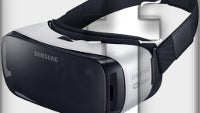 With 360-degree cameras like
LG's 360 VR Cam
and
Samsung's Gear 360
paving the way for a new type of footage, it only makes sense that popular social media will start thinking about supporting spherical clips and photos. According to a blog post found on Oculus' website, Facebook is gearing up for 360-degree shots, and will allow them to be viewable directly from the newsfeed in the following weeks.
Of course, you don't necessarily need a 360 camera to create such photos. Android smartphones have supported spherical panoramas for a while now, it's just that the feature is just now catching on, thanks to VR goggles becoming somewhat more popular. So, Facebook will allow you to either upload the photospheres taken with your 360 camera, or your normal smartphone panoramas, and still turn them into virtual shots.
Users that are looking at a 360 photo in their feed will be able to look around either by turning the phone, or by dragging a finger across the display – much like how it works with Google's Photo Sphere viewer, or the 360-degree YouTube clips. It is yet unknown whether Facebook intends to offer its
rumored photography app
to make the feature more streamlined.
source:
Oculus
via
WSJ
Recommended Stories