Facebook will force you to use Moments app to sync mobile photos
13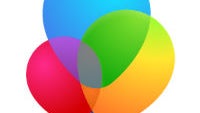 Facebook is relatively notorious about not caring terribly much about whether or not users will react well to a change. On one hand, it makes a certain amount of sense, because with more than 1.5 billion monthly active users, even a change that angers a small percentage of its users will add up to tens of millions of pissed off people. On the other hand, Facebook can also make changes that are blatantly self-serving, like forcing users over to Messenger and now to Moments.
The word is that starting January 10th, if you want to have your mobile photos automatically backed up to Facebook you will have to download the Moments app, because the feature will be shut down in the main Facebook app. Also, it appears as though you won't even be able to access your private backed up photos unless you use the app. However, if you do use the app, you can not only get back the auto-backup feature, but you will be able to organize and privately share photos with your Facebook friends.
Facebook may try to justify the change by saying it wants to slim down its already bloated main app, and that users will get more options for what can be done with photos by using Moments. But, it's also pretty clear that this move is just as much to increase the app downloads for Moments, and may not add enough value to justify forcing users to download another app.