Facebook videos could eat up your monthly mobile data allowance
10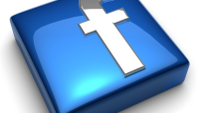 Facebook's new video capabilities on its mobile Facebook app is pretty cool in that it shows you videos posted by your friends. But if you're not connected to Wi-Fi when viewing the videos, it is going to eat you out of house, home, and data. Things could be worse. Right now, the mobile Facebook site isn't downloading video ads when you're connected to a cellular network.
Once you're connected to a Wi-Fi pipeline, video ads will download on your phone. According to Facebook, even if you're not on Wi-Fi when you actually view the ads, because they were downloaded while you are on Wi-Fi, they will not count against your monthly data usage. Eventually, Facebook plans on downloading the ads regardless of your connectivity.
"
On mobile devices, all videos that begin playing as they appear on the screen will have been downloaded in advance when the device was connected to WiFi — meaning this content will not consume data plans, even if you're not connected to WiFi at the time of playback."
-statement from Facebook
If you're concerned that all the videos in your NewsFeed will use up your monthly data allowance, you can go into the app's settings and block the videos from appearing. Another option allows some video to automatically play over a Wi-Fi connection only. But hey, that is nothing new for our readers. A bit more than two weeks ago, we told you about
changing the settings so that the videos would auto-play on Wi-Fi only
.
source:
TheGuardian