Facebook used on 86% of iOS devices, Google rules Android
27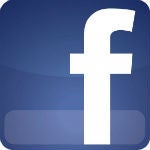 There have been pretty consistent rumors about Facebook developing its own phone, but in the meantime, the company is doing quite well at making sure its app is installed on the current leading smartphone platforms. A new study by NPD has checked what the most popular apps are on iOS and Android, and the top app in the iOS ecosystem is Facebook, which is used on 86% of devices. On the Android side, not surprisingly, the top spots are mostly Google.
Another surprise on the iOS list is that YouTube comes in at 40% reach, and given that most stock apps aren't counted, it's hard to say if this is the stock iOS 5 YouTube app, or the YouTube app that
Google launched in the App Store
just before iOS 6 launched. The numbers come from research done in November of 2012, so, if it's the latter, that would mean Google's app took the #3 spot on iOS reach after just two months in the App Store.