Facebook updates Android and Apple iPhone apps, adds "Deals" for local businesses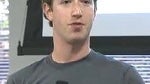 The other day, we
reported
that Facebook was planning an announcement about mobile services. Immediately, some thought that the social networking firm was about to introduce a line of handsets branded with the Facebook "F". That rumor was shot down by Facebook CEO Mark Zuckerberg who instead announced that the mobile version of the social site has over 200 million users, more than the number of any one mobile operating system. Zuckerberg said, "The only footprint that's bigger than that is the mobile Web itself."
Facebook did announce a refresh of its Android and Apple iPhone apps. Now available in the Android Market, the upgrade adds some of the features that Apple iPhone users can access with the App Store version of Facebook. This includes "Groups" which allows you to share your posts with a small circle of friends. "Places" lets you tell your friends where you are, lets you know where your friends are hanging, and lets you discover new places near you where you can meet the gang. The App Store version received an upgrade to its tagging functions.
Another new feature for its mobile app is the "single" sign-on. Once you have signed-on to Facebook, any other application that uses the Facebook API will know that you are logged in. Facebook's Erick Tseng gave an example during the press event. He said, suppose you are logged into Facebook and you want to log into Groupon. All you need to do is tap the "Sign on with Facebook button" and you are ready to go.
During the "mobile event", CEO Zuckerberg said that the company will open up its location API for businesses to offer deals to Facebook users who are nearby. The "Deals" program will offer discounts and rewards to customers using Facebook who are checking-in, but will also be a way for retailers to attract friends of loyal customers. The Gap will be one of the first big names to use "Deals", offering a free pair of jeans to Facebook users checking-in at the retailer. The program starts today and includes other big names like Starbucks, J.C. Penney, Mc Donald's, Macy's and H&M.
source:
ABC
,
MSNBC
,
AndroidCentral
Recommended Stories