Facebook to start cashing in on Messenger?
3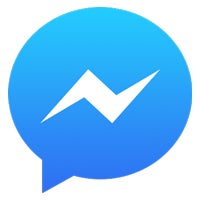 Almost 2 months ago, Facebook hired PayPal president David Marcus as VP for its Messaging unit. Mr. Marcus is one who built his success through the usage and development of mobile payment programs. That begged the question – is Facebook about to start cashing in on its widely popular Messenger app? Zuckerberg has said that the plan is to grow standalone apps to 100 million users and monetize after. Well, Facebook's own Messenger has now grown to 200 million, not to mention that the
recently acquired WhatsApp
has close to 500 million users.
The answer is – yes, Facebook does plan to monetize its Messenger through payments. It is yet unclear exactly how these payments are going to work. During the Facebook Q2 2014 conference call, Mr. Zuckerberg made it a point that it will be a very thoroughly thought-out process, which is still in a very early stage. Facebook will not take the "cheap and easy approach" with ads, he says, but something that will bring sustainable profits for many years to come. See, Mr. Zuckerberg is not looking for a quick buck, instead – every move is made with the long-term in mind.
It would be interesting to see what the social network's creator has in mind, but no need to stand on the edge of your seats – he said it won't be coming in the near future.
source:
TechCrunch