Facebook promises mobile updates every 4 to 8 weeks
4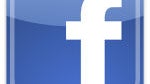 Mobile is the fastest moving space around, and Facebook doesn't plan to be left behind. We've already seen the company double-down on native apps, releasing a
native iOS app
already, and getting a
native Android
app ready. Now, as far as updating those apps, Facebook is looking to be pretty aggressive there as well.
Facebook announced today that is going to put itself on the clock. Any developer has to make decisions and choose where it wants to be on the continuum between a fast release and a more feature-rich release. Or, as Facebook puts it, the team often had to delay updates because it "had to wait for additions and tweaks that threw us off schedule." So Facebook is setting up a set schedule, that timeline is going to vary between 4 and 8 weeks between each update, and will have "explicit dates when [it cuts] from mobile feature development to testing, stabilization, and polishing."
This is all great news, but it seems crazy that Facebook hasn't had this sort of organization before. It seems like Development 101 to freeze feature additions in the leadup to a release.
The new update schedule will apply specifically to Facebook for iOS, Facebook for Android, Facebook Messenger, and Facebook Camera, according to Facebook.