Facebook passes one billion "mobile only" users for the first time
5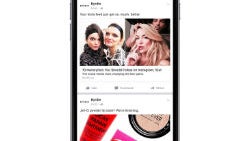 Regardless of if you love it or hate it, Facebook is enormous. There's really no getting around that fact. It is the largest social network on the planet and it isn't even close. Facebook announced its earnings for Q3 2016 today, and while the numbers overall are pretty impressive, the one that stuck out to us is that Facebook boasted 1.09 billion "mobile only" daily active users in September 2016.
That marks the first time Facebook has ever recorded an average of more than one billion daily active users (DAUs) who accessed the site on mobile devices and nowhere else. Of course, Facebook's total numbers weren't that much bigger -- 1.18 billion DAUs on all platforms -- though you do see a bump when you look at the monthly active users (MAUs), which clocked in at 1.66 billion mobile only MAUs and 1.79 billion MAUs on all platforms in September 2016. Basically, that all means that on average a bit over 13% of all humans on Earth access Facebook every day on a mobile device and nowhere else and 92% of those who visit Facebook daily do so only on mobile.
And, with all of those users comes the opportunity for advertising dollars and Facebook is certainly making bank there. Facebook said mobile advertising revenue accounted for approximately 84% of all advertising revenue for Q3, up from 78% year-over-year. In total, Facebook reported $6.8 billion in advertising revenue, and $2.38 billion in total profit.
Recommended Stories