Facebook uses augmented reality to make you part of its ads
6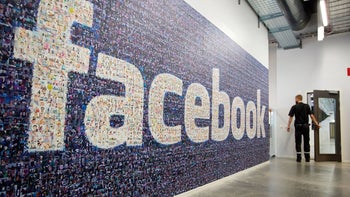 Augmented reality (AR) is a technology we've been hearing about more and more often. Unlike Virtual Reality (VR), that requires you to wear a device on your head, AR is used to add information on top of what you're seeing through the camera of your device. It can be utilized in various ways but requires good hardware for more sophisticated augmentations to be adequately rendered on your screen. Enough smartphones now have that for companies to focus their attention on developing AR applications.
Apple spent a significant amount of time showcasing the AR capabilities of iOS devices at its
latest developer conference
, and now Facebook is getting on the AR train as well. Instead of letting you play AR games with your friends, however, Facebook is interested in making you a part of the ads it shows you.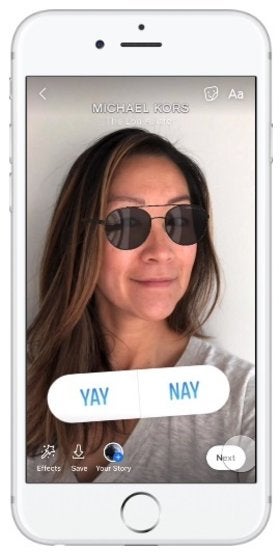 The sharing function lets you put Yes/No options for your friends to vote
The new feature for advertisers was announced a couple of days ago and Facebook is hoping that companies will find creative ways to use it in time for the upcoming holiday season. The technology uses the front-facing camera of your smartphone or tablet, which, for better or worse, makes it limited to mobile users.
The first brand to launch the new AR ads is Michael Kors. The ad shows up on your Facebook News Feed and allows you to "try" sunglasses. The cosmetics brand Sephora, on the other hand, is showing people how they'll look in different shades of lipstick. If you want a second opinion, the ad will let you take a picture of yourself with the product and share it with friends. To help you make a purchase as soon as possible, a conveniently placed button will send you to the appropriate online store.
Facebook plans to go beyond stuff you can put on yourself and advertise things such as furniture. Checking if a sofa can fit in your room would probably require the use of the main camera.
While this technology can seem intrusive at first, at least it has some usefulness for the users, instead of just bombarding them with pre-made content. And let's be honest, it even has some entertainment value.
source:
Facebook
via
Cnet