Facebook launches App Center, to offer HTML5 and mobile apps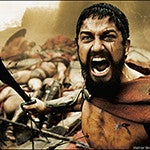 Facebook has flirted with becoming a mobile platform for a
looooong time
. They were rumored to be working on their own mobile operating system
over two years ago
. They apparently
set those plans aside
, although they did dabble with Facebook-oriented Android handsets like the
HTC ChaCha
. After that it was rumored that Facebook was working on an HTML5 app system called Project Spartan. The idea was that HTML5 apps can run in any modern mobile browser, so in theory Facebook could create a platform within a platform, where any iOS or Android user could download and use apps from Facebook.
It looks like that project has come to fruition…or at least kicked off, as
today Facebook announced the Facebook App Center
. The App Center has uses outside of mobile – Facebook is going to start selling Facebook apps for use on regular or PC browsers – and it's intended that their App Center will greatly improve app discovery for Facebook users.
It's also going to let users discover mobile apps for Android and iOS, but in something of an about-face from last year's rumors, Facebook will simply link users from the App Center to Apple's and Google's own app markets. This is a smart move, and if Facebook is good enough at making app discovery painless, the App Center could be a real benefit to their 900 million users.
By not competing directly with Apple and Google (the way Amazon is with its own app market and forked version of Android) Facebook has the chance to position themselves as a central hub of app discovery – for Facebook games, as well as for mobile apps.
Yet their App Center is still something of a Trojan horse
; as HTML5 mobile apps continue to get better it won't seem awkward for mobile users to purchase them from Facebook and use them on their mobile devices alongside (or in place of) native apps, since they would be going to the same place to find apps of every stripe. So Facebook isn't competing directly with Google's and Apple's app stores, but it may help itself by breaking down the walls that separate web apps from native apps in the minds of consumers.
Project Spartan indeed…
sources:
Facebook
via
9to5Google
,
TechCrunch