Facebook jumping into the location-sharing arena?
This article contains unofficial information.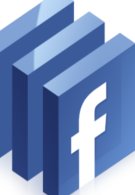 Google turned up the heat just one notch up as it introduced Buzz, but Facebook is looking to introduce its own location-sharing feature to its social networking experience – this speculation is credited to an unnamed source by the New York Times. With a mighty stronghold in the social networking space, Facebook is embarking on another quest in revolutionizing itself to keep its millions of users busy with yet another new feature. Essentially it would allow users to share their location, as well as their friends, directly for people to see in their news feed. They're not jumping the gun and rushing this thing out of the door because people probably don't want to see them run into the same hurdles that Google Buzz got itself into shortly after its launch. Facebook will make available to third-party organizations its APIs – allowing them to enable location features within their apps. Although there are plenty of users that access their Facebook though a mobile device, it's still unknown if or how mobile phones will play a role in the whole process – but it'd be a no brainer to keep that medium open to the service. With the f8 conference looming in late April, more information about Facebook's intentions will most likely come about then.
source:
New York Times
via
Phonescoop