Facebook earnings are up, thanks to mobile
3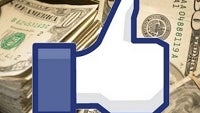 With a 49% increase in revenue, things at Facebook are looking up, even if user growth is not maintaining the momentum it once had. The social network's increased spending, due to the higher cost of operations, acquisitions, and research and development, did put a damper on its bottom line profit margin though.
For its fiscal fourth quarter, Facebook saw earnings of $701 million on a big jump in revenues of $3.58 billion. Mobile advertising turned out to be a cash cow, and Facebook's model has clearly closed the gap with Google. The increases in revenues and spending pared operating profits back to 29% from 44% the year before, and user "engagement" was measured at the same 64%. Those numbers show an increased value per-user as the past quarter "only" saw a 3% increase in daily active users. We say "only" because 3% of 1 billion-plus is still about 30 million people, which represents a user base roughly the same as the population of Canada.
Speaking of Canada, combined with the US-based consumer base, each Facebook user is worth about $9 in revenue, up handsomely from $6. European users brought in about $3.45 per person, while Asia and the rest of the world were responsible for $1.27 and $0.94 respectively.
Facebook says 85% of its users access the social network using mobile devices. More than 33% access Facebook exclusively with their mobile device. Mobile ad revenue is following that trend, as more than half of the ad buy money is being pointed at mobile users.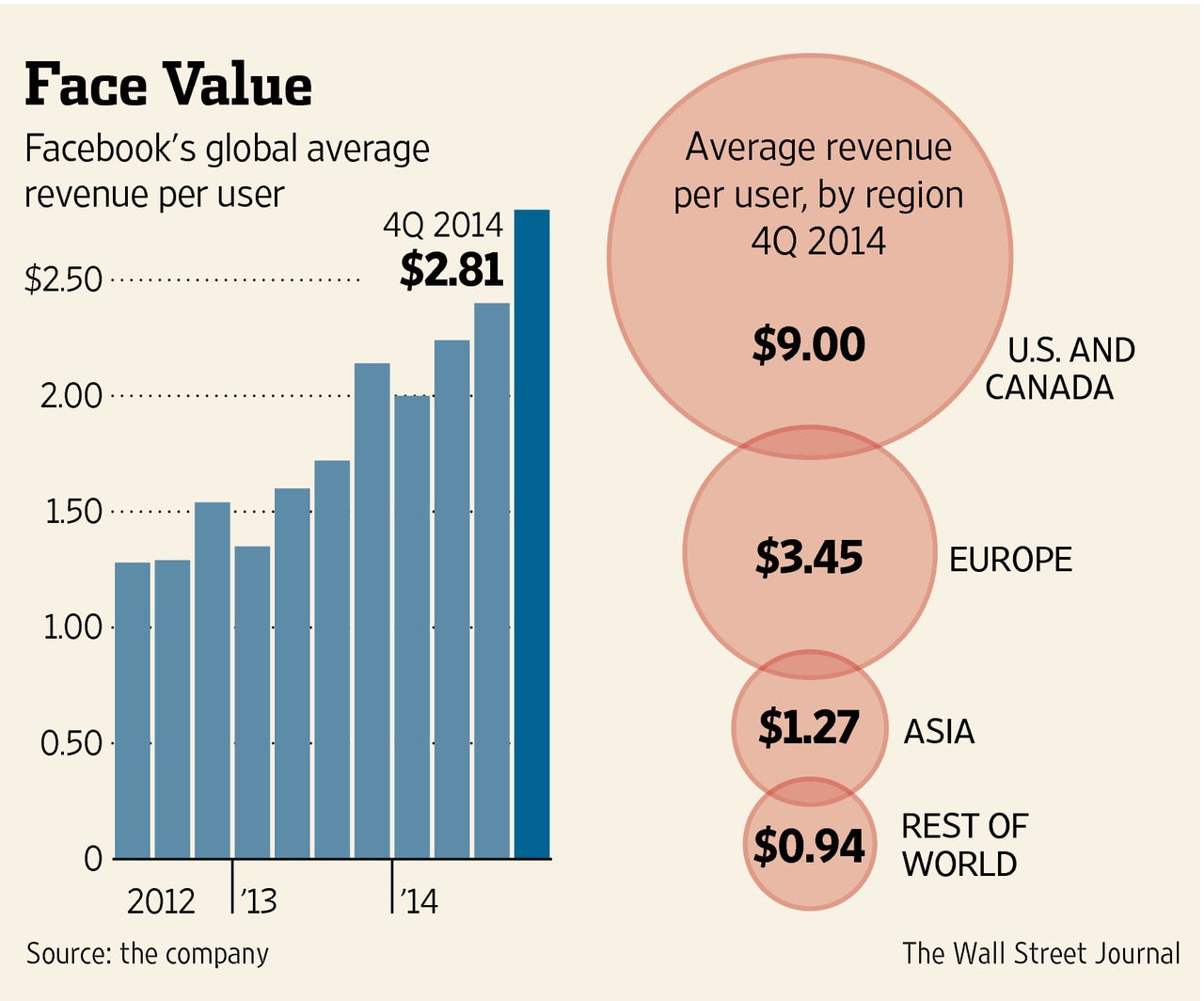 Despite the pervasive nature of mobile advertising, Facebook is yet to really go hog-wild by pushing a lot of ads in WhatsApp, Instagram, and Messenger. Facebook COO, Sheryl Sandberg says the company lots of room to continue growing advertising impact.
Mobile video is also showing insane growth, Mark Zuckerberg says Facebook is averaging 3 billion video views each day, a dramatic increase from 1 billion average per-day a year ago. Does that mean we will see Facebook video take on YouTube? Not likely, as analysts see Facebook better situated for shorter clips, or "micro videos." That means the company will have to carefully balance how it places ads in such circumstances.
source:
The Wall Street Journal