Facebook Paper app released, already annoys other Paper app
9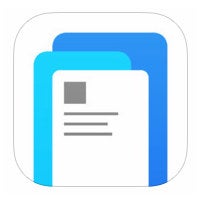 We've been hearing rumors about
Facebook's Paper
app for a while, and last week we got the official announcement saying that the app would be hitting iOS on February 3rd, which is today. Facebook released the app as scheduled, but it wasn't released without a bit of controversy, because as you iOS users may know, there is already a pretty popular app in the App Store called Paper by developer FiftyThree.
The two apps have nothing to do with each other of course. Facebook's Paper is essentially a redesigned Facebook app that lets you do all of the things that you would expect of a Facebook app, but with some added twists to make organizing your News Feed a bit easier. That customization is the real key because you can set up sections based on your favorite topics, sources, or interests. Paper offers a completely new way to experience your Facebook feed with card-like swipes between posts, and Flipboard-like animations when opening an article link; and, it's a new way to create posts for your Timeline.
FiftyThree's Paper
app is essentially a digital notebook, but the key to its success has been the wide variety of brush options that you can use from pencil to calligraphy pens to watercolors and more, which allow for amazing drawings and digital paintings to be created. When FiftyThree heard about Facebook's app, it was surprised at the name choice and contacted Facebook about it. Facebook reportedly apologized, but never said anything about changing the name.
So, FiftyThree CEO and co-founder Georg Petschnigg has written a blog post asking that Facebook change the name of its app. Petschnigg notes that his company has numerous ties to Facebook, but says:
There's a simple fix here. We think Facebook can apply the same degree of thought they put into the app into building a brand name of their own. An app about stories shouldn't start with someone else's story. Facebook should stop using our brand name.
As yet, Facebook has not responded to FiftyThree or responded to media requests about the matter. However, if we had to bet on it, we'd assume that absolutely nothing will be done and Facebook is just waiting for this relatively minor controversy to blow over.
If you want to try out Facebook's new Paper app, it is available for free on iOS only. It is only available in the US, and it does require iOS 7. Even worse, Facebook has openly admitted that there are no plans yet for an Android version of the app and no plans on making the app available outside of the US.