Facebook Messenger gets a redesigned home screen, new ways to navigate the app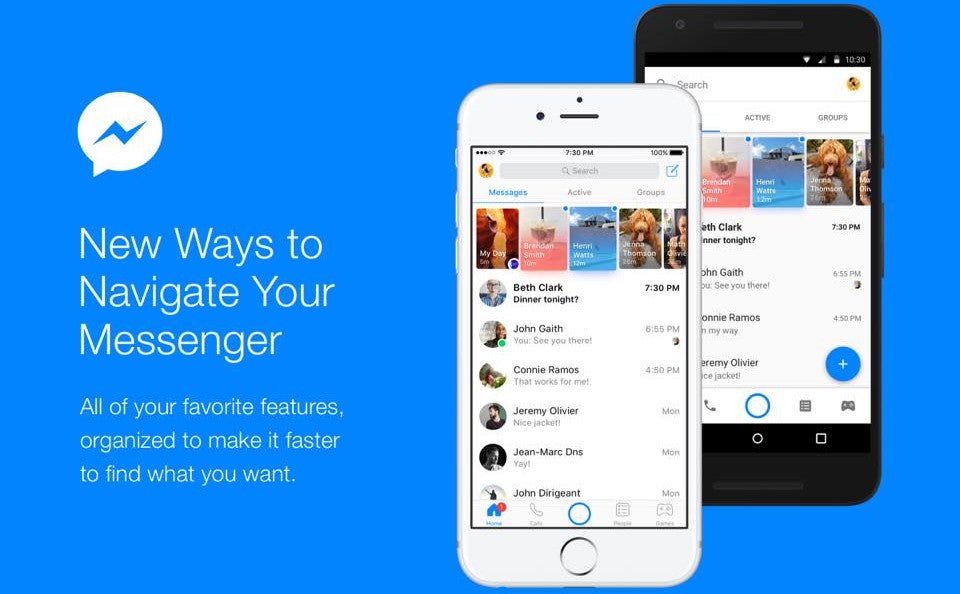 Facebook has just revealed the new changes that will be added to its
Messenger app
in the coming days. If the
previous update
was about the various capabilities inside conversations, the new one will bring some visual changes that are meant to make it easier to navigate across the app.
The most obvious change will be the new home screen, which maintains the same number of features but is better organized. The update is turning the Messenger into a personal hub for connecting with all the people and businesses users care about.
Also, across the top of the inbox, there will be new tabs that should help users navigate to their Messages quicker, as well as highlight those who are Active. At the bottom, there's a new bar that features tabs to the Home screen, Calls, Camera button, People (search) and Games.
The same bar will also include Facebook's
new Discover tab
when it gets released. Last but not least, a new simple visual clue, a red dot, will help users catch up if they've missed anything.
According to Facebook, the new changes will be included in the upcoming update that will be rolled out worldwide on iOS and Android sometime this week.