Facebook Messenger for iOS and Android sports hidden basketball game
7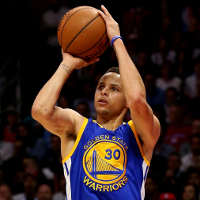 This is the time of the year when basketball becomes America's pastime. March Madness has begun and everyone has their bracket card filled out for the NCAA tournament. We are coming down to the wire in the NBA regular season and the defending champs are looking to break the single-season win record held by Michael Jordan's Chicago Bulls.
Appropriately, we'd like to tell you about a basketball game that you can now play from your mobile device. Where can you find this game? It's actually hidden inside Facebook Messenger. That shouldn't be too much of a surprise. After all,
the app carries a hidden chess game
that we told you about last month.
To open the hoops game, go to Facebook Messenger and start a conversation. Switch to the emoji keyboard, tap the basketball emoji and hit send. Now, tap on the basketball emoticon inside the message thread and the game begins. You'll see a basketball at the bottom of the screen with the net on top. Swipe up on your screen to see if you can hit a shot. The goal of the game is to hit as many shots in a row as possible. Who knows? You might turn out to be the next virtual Stephen Curry.
The game is available for Facebook Messenger users with an Android or iOS device. It's not the next big thing, but it will keep you entertained at times when you need a distraction.
source: FacebookMessenger (
iOS
|
Android
) via
RedmondPie