Facebook Home lockscreen found in version with support for Instagram, Pintrest and more
7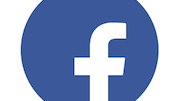 Facebook Home has basically been a failure. There's really no way to argue that. We actually kind of liked the app, but it never really went anywhere. The compatibility and features stayed limited and never caught user attention. But it looks like it might have been a learning experience for Facebook, because the leaked
version 4.0
of the Facebook app has a custom lockscreen built in that looks like a broader attempt at Home.
On some devices (though not all), if you go into the App Settings of the leaked version of Facebook, you'll find "Home Settings", which will allow you to turn on a custom lockscreen for your device. The info we received from
TheDemon7x
was based on what he found in the app while using a Nexus 4, we didn't find the same options on the Nexus 5. Unlike Home, this will not completely take over your device, but it looks to be quite a powerful custom lockscreen. Once you turn it on, you can swipe left to get into the camera, swipe down to unlock your device, or swipe right to get into the "Cover Feed".
The "Cover Feed" doesn't just include Facebook updates like Home did. You can also connect your Instagram, Pintrest, Tumblr, and Flickr accounts to get updates from those services as well, which makes this a far more interesting products. The Facebook lockscreen will include music controls, and settings to let you customize how much data it is allowed to use.
Given that this won't completely take over your Android device, would that make you more likely to try it out?
thanks to TheDemon7x for all the info and video!