FCC rejects Sirius XM's complaint, allows Verizon and T-Mobile to swap spectrum
4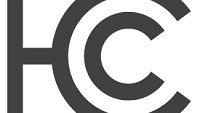 On Thursday, the FCC agreed to let T-Mobile and Verizon complete a minor deal that amounts to a small swap of spectrum between the two carriers. In allowing the deal to go through, the FCC rejected complaints made by Sirius XM Holdings. The satellite radio provider told the FCC that some of the spectrum employed by T-Mobile interferes with its signals. As a result, Sirius said that the FCC should not grant anymore licenses to the carrier as it would just make the problem worse.
The FCC decided in favor of T-Mobile, saying that in reviewing the exchange of licenses between T-Mobile and Verizon, the issue raised by Sirius of signal interference has nothing to do with the matter at hand. T-Mobile says that since it is using the spectrum it is licensed according to regulations, the onus is on Sirius to fix the problem by redesigning its radios.
The problem, according to engineers, is called intermodulation. In this situation, two frequencies used by T-Mobile have combined to form a third frequency inside Sirius radios. The new frequency is causing the interference.
While the FCC has rejected the complaints made by Sirius, the company says that it has not given up the fight. Company spokesman Patrick Reilly says that Sirius is "working constructively" with T-Mobile to solve the problem. Reilly adds that if the talks don't resolve the issue, Sirius will look at "other avenues" to fix the problem.
source:
FCC
via
WSJ