Explore this awesome new Quad HD wallpaper collection (full-res download)
7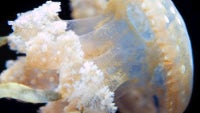 Looking for a Quad HD wallpaper for that Samsung Galaxy S6 or Galaxy S6 edge you just got? Whether you have Samsung's latest flagship or another top-tier smartphone with a super high-resolution display, chances are you won't turn down this selection of gorgeous wallpaper images that you can download in their full, native resolution.
A free download made possible thanks to Google's Romain Guy (who happens to be the photographer who has captured all these snaps), there is a staggering amount of high-quality, impressive images.
You'd find various sorts of pictures: landscapes, animals, and other magnificent scenery recorded through the eyes of an experienced photographer.