Expecting your iPhone X to be delivered by Apple on November 3rd? Track the order now via UPS China
9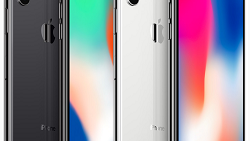 Now that you've pre-ordered your
Apple iPhone X
from Apple, most people would say that the hard part of your journey is over. All you need to do is sit back and wait for your new phone to arrive. Others might say that the easy tasks have been done and waiting for your phone to arrive is the hardest part. Regardless of who is right, it certainly would help ease the anxiety if you could track the location of your Apple iPhone X, especially if your phone is supposed to be delivered on launch day next Friday, November 3rd.
While normally you might require a shipping number from Apple to track your delivery, there is a way to see where your iPhone X is in the shipping process right now without requiring you to have received a shipping number from Apple. In fact, if you try to get this information from the tech titan today, all you will see is a line that reads, "Preparing for Shipment." And again, to be clear, this will work right now only if you expect to receive your phone on November 3rd. Once next Friday arrives, this can be tried on orders due November 10th, and so on. You get the idea.
First, go to the UPS Track by Reference site (ups.com/WebTracking/track).
Type in the phone number that Apple knows as a reference to your order, under "Shipment Reference" (no dashes or parenthesis).
Type your Zip Code under "Destination ZIP/Postal Code."
If the phone was picked up in China by UPS, you will see the pertinent information. If not, don't panic, at least not at this point. Eventually, Apple will provide you with a shipping number that you can use to monitor the rest of the journey to your home.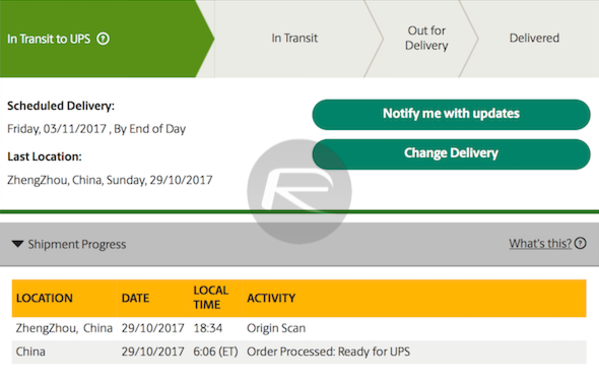 If the iPhone X you ordered from Apple has been picked up in China by UPS, you can find out by following the directions listed in this article
source:
RedmondPie