Ex-Microsofter explains why Windows 10 for phone uses hamburger menus
15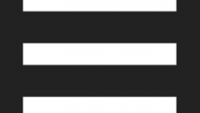 An anonymous former Microsoft employee who designed the new version of Office for Windows 10 for phone, is the subject of an AMA (Ask Me Anything) on Reddit. Explaining the reason why the software giant is going to use a hamburger menu on the new build of the mobile OS, he explained that after adding things like a title bar on top for Office, and room for what he calls "hero actions" on the top right of the screen, there wasn't much room left over for a print icon. Looking at the top left corner, he figured that if Android apps could stuff things there, so could he. "
And so it became clear, due to the massive number of features in Office apps, and the extremely tight real estate, and alignment with tablets, that a hamburger was the best overall pattern
."
In a video that accompanies the AMA, the former Microsoft software designer explains the difference between iOS and Android, both of which which put a title bar on top flanked by navigation and action prompts, and the Windows Phone UI. The latter has used a side swiping navigation system with action prompts on bottom.
As our hero points out, horizontal navigation is not exactly ideal. "
It's part carousel, part 'mystery meat navigation' and it just doesn't work. So. We needed to figure out what the new model would be
." He also pointed out that there was no convergence with Windows 8 and Windows Phone 8 because of the lack of a top navigation bar as found on the desktop OS. But it is an easily fixed problem says the former Microsoft employee, solved for Windows 10 by putting navigation controls on top, and keeping the action prompts on bottom. And next to the navigation bar on top a hamburger menu is employed.
So that is why Windows 10 for phone has something in common with Android and McDonald's. Hamburgers. And by the way, even though our hero remains anonymous, Reddit has indeed verified his identity.
source:
Reddit
via
WindowsCentral